The pandemic, lockdowns, and regulations have made it very difficult for small businesses and startups to keep in touch with their audience. If you have been experiencing these struggles, you know how important it is to find valid alternatives and keep in touch with your audience.
Indeed, through the right marketing campaign and communication channels, you can make sure that the relationship with your customers remains alive and solid independently from whether your business is open for business or not.
While we might be navigating through the last lockdown, the effects of the pandemic are not bound to leave us soon. Therefore, it is crucial for businesses to undertake a digital transformation that can set them up for a successful tomorrow, whether or not customers are able to visit physical shops.
Of course, creating a presence online is an incredibly important step. However, there are many other ways to keep the conversation alive with your audience digitally. Social media platforms, for example, are an excellent way to create a dynamic community. Aside from increasing the visibility of your businesses, these tools can also help you communicate directly with your audience.
At the same time, you should consider different tools to encourage new customers towards your business and convince them to try it. In the following infographic, you can find out all the different tools you can use to attract and retain customers. Through a tailored marketing campaign and the necessary communication tools, you can keep in touch with your audience safely and efficiently.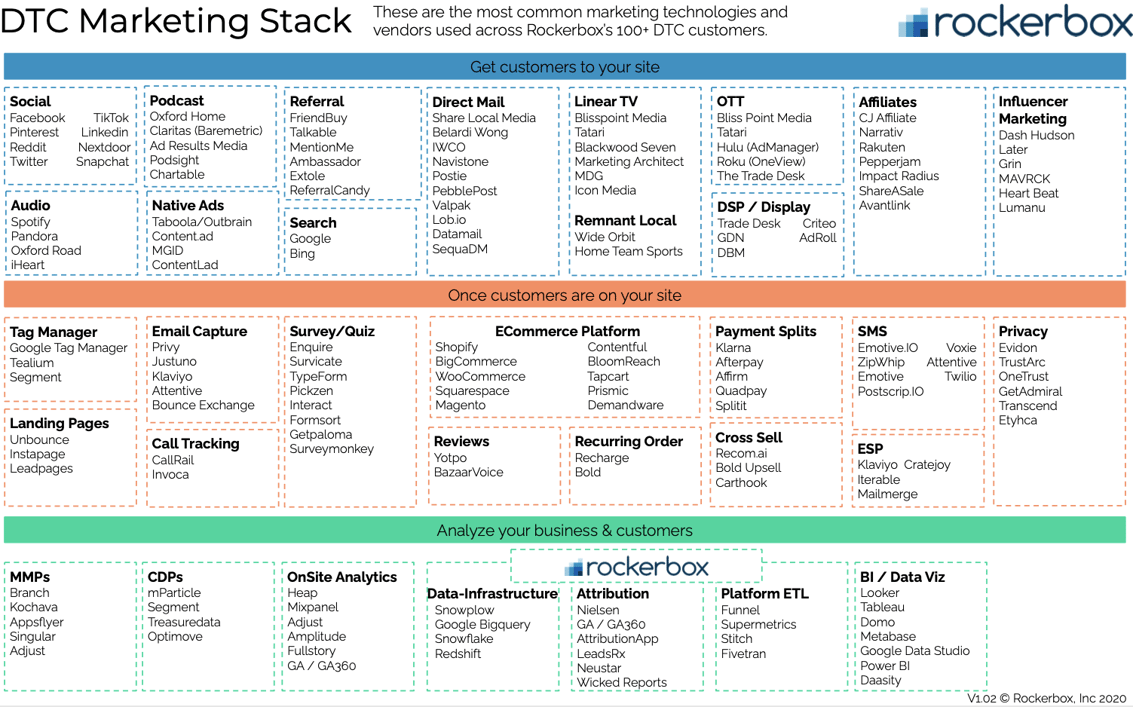 Infographic designed by: Rockerbox